By Jeff Gordon MBA'15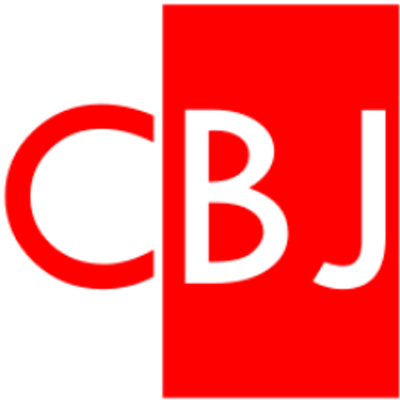 In January Johnson received a $10 million gift to establish the Smith Family Busi­ness Initiative (SFBI). For many students this large influx of cash passed by without much notice. And that's for a reason. The term 'family business' is often used interchangeably with 'small business,' and both can carry an image of a gas station, generational dysfunction and insularity. For many students this is not the path to paying down their mountain of debt.
Dann Van Der Vliet would like to change that. Dann is the Executive Director of the SFBI, and according to him, one of his first tasks is to dispel the negative misper­ceptions around what constitutes a family business. After all, Ford and Wal-Mart are family businesses, and they are some of biggest corporations in the US. They grew that large by innovating and applying the same business practices that the more 'traditional' public companies have done.
The SFBI differs from a 'center' in that it does not have coursework and it does not produce its own research. Dann has aspirations for both, and they may be out in the Spring of 2015, but for now his job is mainly to build a network of people in­terested in family enterprises. The SFBI's principal goal is to create a common place where people involved in family business­es can come together, network and seek solutions to the unique challenges these types of businesses face. What doyou do when your dad dies, if he's also the CEO and main shareholder? How do you pass on the business? Or deal with the family infighting? Or create new ideas halfway through the third generation? Eventually, Dann suggests, there may be a Family Business Immersion or concentration. This emphasis on family businesses is some­thing that will help to differentiate Cornell. There are very few similar programs of this scope in any business school, and together with the resurrected Family Busi­ness Club, Dann believes Johnson has something that appeals to a broader range of potential students. However the MBA student at Sage is not the main focus of the SFBI. The Initiative's offerings and the Family Business Club are open to students across Cornell, and 5 of the Club's 40 current members are undergrads. In the near term the SFBI is looking overseas for its revenue and growth. In tandem with Johnson's Executive Education Program there will be non-degree program offer­ings for high-income students from China and Latin America. Attracting international students is a byproduct of the SFBI, and in the future Dann does not expect the SFBI's growth to be limited to any one part of Johnson.
For the average residential MBA stu­dent, the SFBI and the Family Business Club offer a connection to a different type of business. Many Johnson students have a business in their family, and though they may not have any immediate plans to return, ten years on they may want to go back. By becoming involved with the SFBI and the Family Business Club now these students can be better equipped to one day make that transition.
Originally published in the Cornell Business Journal, December 11, 2014